Empowering youth for a sustainable digital future
Youth Internet Governance Forum India is a platform recognized by the United Nations Internet Governance Forum and supported by the India School on Internet Governance (InSIG). We empower youth to understand the intersection between technology, policy, and society to promote informed policy-making and technology development.
We are coming to the North East of India!
The 6th edition of Youth IGF India annual forum will be held on 28th September 2023 at the Indian Institute of Technology (IIT), Guwahati, Assam. 300+ youth from across the country are expected to attend in person engaging in meaningful deliberations on issues of cybersecurity, AI regulation, digital inclusion and more. We are organizing the annual forum as day 0 of InSIG.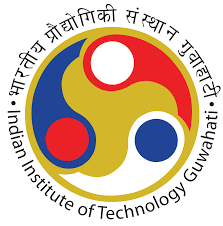 REGISTRATIONS ARE NOW OPEN TO PARTICIPATE IN THE ANNUAL FORUM 2023!
Deadline to register: 26th September 10pm IST
Youth IGF India Fellowship 2023 (Closed): An opportunity to be mentored by experts, contribute to tech-policy recommendations and receive an opportunity (conditional to performance) for financial support to attend the annual forum in-person. Know more about the selected fellows here
Join our mailing list for news and updates on internet governance based opportunities here
For suggestions and collaborations, reach out to us at youthigfindia@gmail.com
Some of our sponsors-supporters-hosts over the years