The second edition of Youth IGF India, YIGF India 2019, was organized as a day 0 event on the 14th of November 2019, a day before the India School on Internet Governance (inSIG) 2019 at St. Xavier's University, Kolkata. 150 young people from all across India took part in the event. We provided fellowships to 20 delegates from different parts across India.
Privacy as the central theme of the event!
The forum saw eminent experts from key internet governance organizations such as the Internet Society, Asia-Pacific Network Information Centre (APNIC), The Internet Corporation for Assigned Names and Numbers (ICANN), the Internet Engineering Task Force (IETF), IEEE, India Internet Foundation, Software Freedom Law Centre (India) speaking at the event.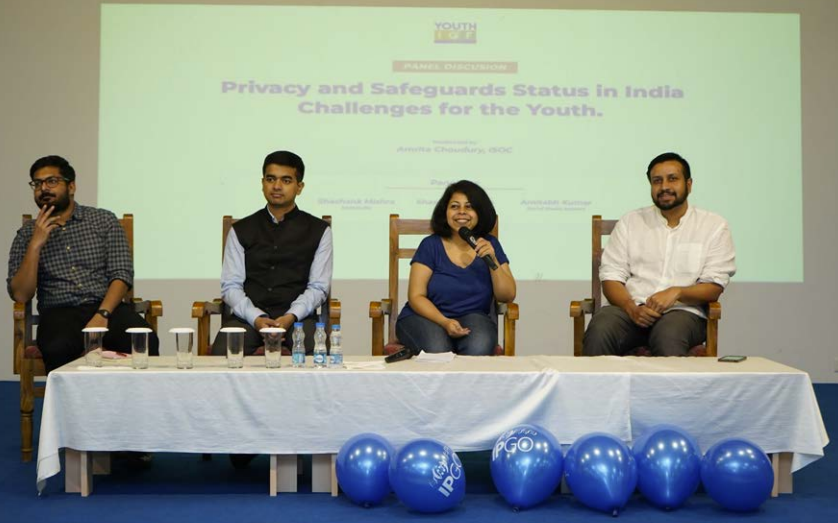 Speakers include Rajnesh Singh (ISOC), Paul Wilson (APNIC), Glenn McKnight (ISOC Board), Anand Raje (IETF), Sushanta Sinha (India Internet Foundation), Shashank Mishra (Shardul Amarchand Mangaldas, Delhi), Shashank Mohan (SFLC.in), Amitabh Kumar (Social Media Matters) and Syed Zainul Haque, Marketing Manager (Indus Net Technologies)

Location
St. Xavier's University, Kolkata
Team
Organizing Team
---
Ihita Gangavarapu (Civil Society)
Shahul Hameed (Technical)
Debjit Kar (Government)
Anupam Agarwal (Technical)
Dr. Aritra Das(Academia)
Dr. Tuhin Utsab Pal(Academia)
Praneet Kaur(Private Sectoru)
Sabarinath G Pillai (Technical)
Shylesh S(Private)
Sneha Tambe(Private)
Sushanta Sinha(Civil Society)
Advisory Committee
---
Satish Babu (APRALO/ISOC-TRV)
Amrita Choudhury (ISOC-DEL)
Dr Govind (ISOC-DEL)
Srinivas Chendi (APNIC)
Samiran Gupta (ICANN)
Supporters & Partners