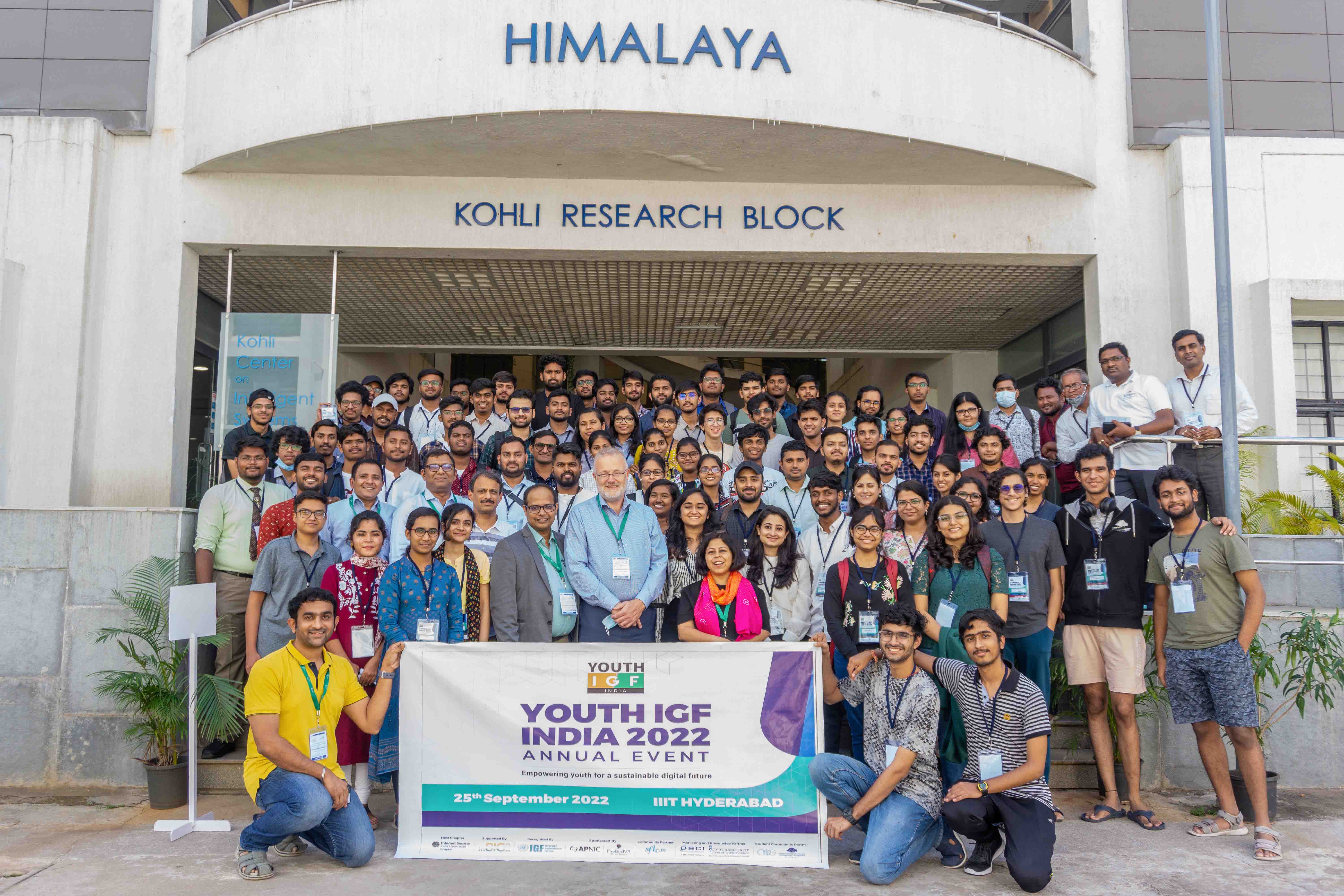 We are a youth led platform recognised by the United Nations Internet Governance Forum (IGF) and supported by the India School on Internet Governance (InSIG). Youth IGF India was founded in 2018 with the vision to raise awareness of youth on internet governance issues. We empower and encourage youth to participate in informed technological developments and public policy discussions.
We have empowered 2000+ youth from across the country through our fellowship program, webinars/workshops and the Youth IGF India annual event.
Read about our latest edition here.
As we move towards our 6th year, we are looking at forming a team of motivated and driven young people from India who can help us in shaping the future of the internet at the intersection of technology, policy and society.
Why join us?
Enrich our growing community.
---
Exposure to global and regional technology-policy ecosystem
Opportunity to interact and collaborate with thought leaders and IG domain experts from the technology and policy space.
Help create a platform for young people to raise and discuss policies and regulations that affect them.
Opportunity to design and facilitate the annual forum around new emerging themes of internet governance (IG) and topics of relevance to the youth
Opportunity to work independently in a flexible youth led set-up and with industry leaders
Receive financial support to attend the Youth IGF India 2023 annual forum
Organizing Committee
At Youth IGF India, we are looking for individuals to join our organizing committee 2023 for a period of one year:
Lead a team into bringing out impactful and relevant outcomes through multi-stakeholder collaborations on issues pertaining to internet governance. This is a remote non-remunerative position. Any form of engagement with Youth IGF India is on a voluntary basis.