The first edition of Youth IGF India, YIGF India 2018, was organized as a day 0 event on the 12th of October 2018, a day before the India School on Internet Governance (inSIG) 2018 at Indira Gandhi Delhi Technical University for Women (IGDTUW). The meeting welcomed 100 delegates (including 90 women) from across India, participating in-person and remotely. It extended support to youth from all over the country to attend the event. We provided fellowships to 15 delegates from different parts of India. The fellowship covered travel and accommodation expenses for five delegates and accommodation expenses for the other ten delegates, and we received more than 200 overwhelming expressions of interest.
90% participation from women!
As an all-women technical university, IGDTUW, the venue fittingly represented the ethos of Youth IGF India — ensuring engagement from youth while fostering gender diversity in Internet governance. Young women today want to put forward their opinions and engage firsthand in the emerging issues, and Youth IGF India is a first step for many.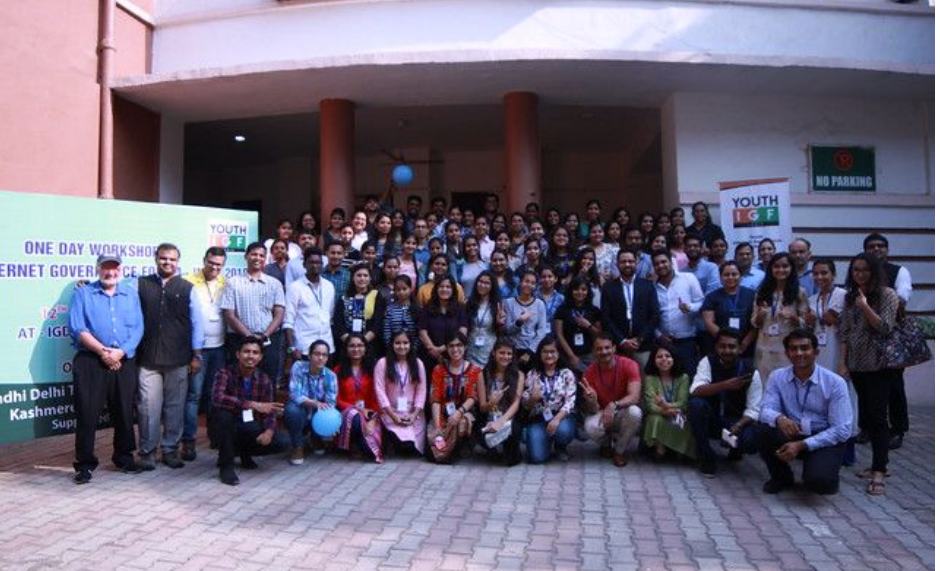 Speakers representing multiple stakeholders with expertise in various domains of Internet governance introduced the delegates to the fundamental basics of Internet governance, discussing the current challenges and solutions. Key speakers include Mr. Samiran Gupta (Head of India for Internet Corporation for Assigned Names and Numbers, ICANN), Vineet Kumar (Cyber Peace Foundation), Mr. Glenn McKnight (ISOC), Mrs. Anita
Devi (Vice Chancellor of IGDTUW), Sunny Chendy (Senior Advisor for Policy and Community Development, APNIC) and Ms. Amrita Choudhury(ISCOC Delhi Chapter).
Location
Indira
Gandhi Technology University for Women, New Delhi
Team
Multi-stakeholder steering group
---
Adarsh B.U – Smartron India – (Private Sector)
Debjit Kar – MeitY, Government of India
Ihita G (Civil Society)
Shahul Hameed (Technical Community)
Organizing Team
---
Ihita Gangavarapu (Civil Society)
Shahul Hameed (Technical)
Adarsh (Private Sector)
Debjit Kar (Government)
Kaarika Das (Private Sector)
Mohit Kr Singh (Academia)
Devendra K. Tayal (Academia)
Advisory Committee
---
Satish Babu (APRALO/ISOC-TRV)
Amrita Choudhury (ISOC-DEL)
Dr Govind (ISOC-DEL)
Srinivas Chendi (APNIC)
Samiran Gupta (ICANN)
Supporters & Partners