Youth IGF India organised its third annual form virtually from 30th October 2020 to 1st November 2020 with the support of InSIG and Facebook.
Three days, nineteen sessions and twenty nine speakers!
With recognition from the United Nations Internet Governance Forum Secretariat, support from Facebook and powered by the India School of Internet Governance (InSIG) he three day event had 19 sessions(which included two closed door sessions for the fellows of YIGF India 2020) with 29 speakers.
Youth participants from across the world!
The event saw participation of 120 youth from all across the world with participants from India, Ghana, Singapore, Benin, Australia, Vietnam, New Zealand, Uganda,Nigeria. Renowned expert keynote speakers include Ms. Anja Gengo (NRI Initiative Coordinator, United Nations Internet Governance Forum), Lt.Gen. Dr. Rajesh Pant (National Cyber Security Coordinator, Government of India) and, Dr. Thomas Lindhqvist, Senior Lecturer at Lund University, Sweden.
Fellows had a closed door interaction with Mr. Shivang Raina from Facebook and engaged in policy recommendations. Know more about our 2020 cohort of brilliant fellows here.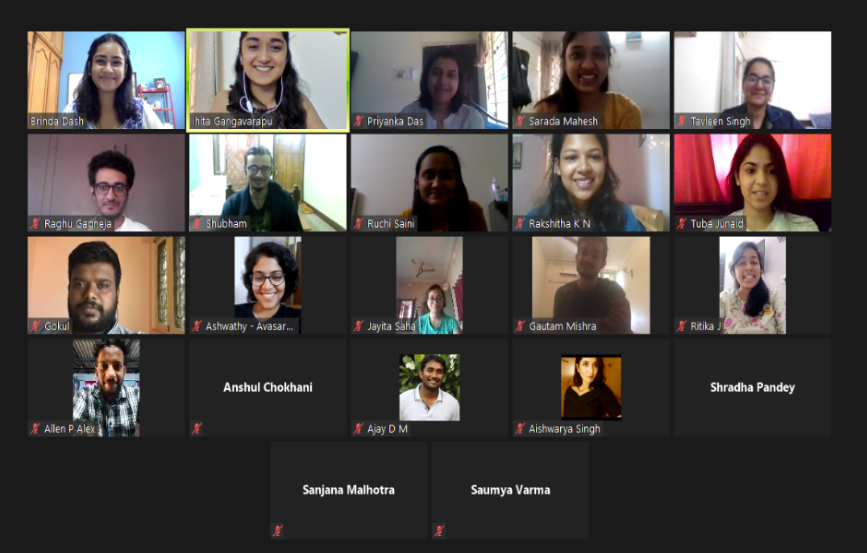 Date
30th October 2020 – 1st November 2020
Team
Organizing Team
Ihita Gangavarapu (Civil Society)
Allen P Alex (Academia)
Anshul Chokhani(Private Sector)
Brinda Dash(Civil Society)
Priyanka Das(Private Sector)
Tavleen Singh(Academia)
Shahul Hameed(Private Sector)
Advisory Committee
Satish Babu (APRALO/ISOC-TRV)
Amrita Choudhury (ISOC-DEL)
Dr Govind (ISOC-DEL)
Srinivas Chendi (APNIC)
Samiran Gupta (ICANN)
Supporters & Partners